Featured in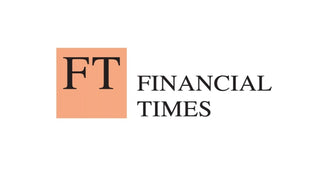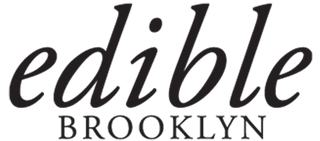 NYC! Now Available on Gopuff💨
Using Gopuff? Now you can get our bestselling Yaya, Tamaulipeka, & Tomasa Hot Sauces delivered FAST.
Try our top-selling flavors as an add-on to your cart for just 5¢ for a limited time only!
Shop GoPuff Now
Taste what everyone's raving about...
The first time I tasted this sauce, it instantly became my new favorite. My eye brows went up, my lips curled upwards into a smile, and an audible "oooo" escaped from my mouth.

Shake it up, pour, and enjoy.

Chris G. 🌟🌟🌟🌟🌟
Scrumdiddlyumptious !

I found myself putting it on everything, it seamed like such a versatile sauce, I didn't realize how fast I was going through the bottle. When I hit the bottom I felt kinda sad; like the feeling when you get off a roller coaster you really enjoyed but you know its impossible to ride again because the lines are too long.

Darren W. 🌟🌟🌟🌟🌟
I love finding a sauce that combines exceptional flavor with a hearty (but bearable) punch, and I have never met one that hit that sweet spot more perfectly than Cantina Royal's Tamaulipeka! Seriously, this stuff is addictive. I use Tamaulipeka on everything: eggs, burritos, sandwiches, hot wings, dipping sauce, curries, rice... 

Paul O. 🌟🌟🌟🌟🌟
Bestsellers
TAMAULIPEKA HOT SAUCE
AS SEEN ON HOT ONES! Taste the sauce that everyone's talking about - sweet, smoky, sour, spicy - this one hits all the taste receptors on your tongue with a unique medium heat and explosive flavor.
SHOP NOW
YAYA HOT SAUCE
THE HOT SAUCE THAT STARTED IT ALL!
Before a food product line, we were restauranteurs with a cool, vibey Mexican Restaurant and Bar in Williamsburg Brooklyn called Cantina Royal. We bottled our YaYa Hot Sauce which we made in house for the tabletops, but everyone was stealing them at such a prodigious rate that we decided we better start selling this stuff!
Check it out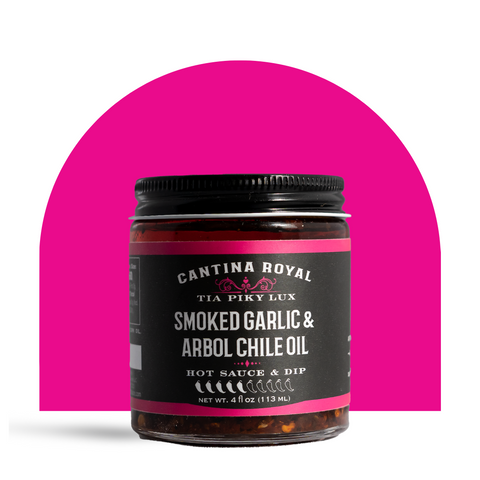 TIA PIKY LUX CRISPY CHILE OIL
Dip, drop, coat, marinade - Medium Spicy makes-everything-better Chile Oil. Everyone who tastes it can never go back - garlic lovers, this one's for you!
join the cult of Piky Lux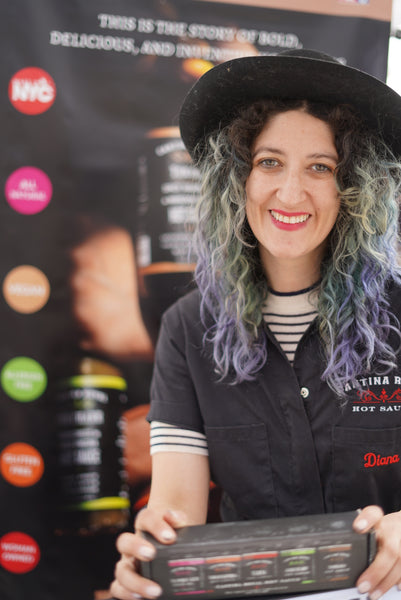 It's MARKET SEASON! 🛍️
When the weather gets warm again, we love to head out and meet YOU!
We're a Made in NYC brand, and we frequently pop up all around Manhattan and Brooklyn.
If you're a local, or if you're a tourist visiting the best City in the world, be sure to check out our Market Schedule and join us and the other awesome makers in our community at NYC's premier markets highlighting local artisanal goods.
SEE SCHEDULE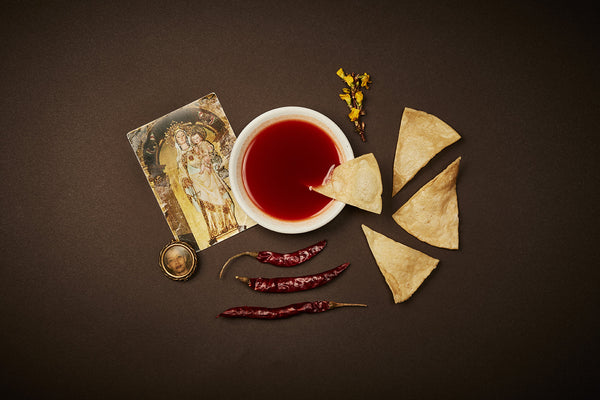 Get Fired Up
Five powerfully-flavored, lovingly-made-in-Brooklyn sauces - leveraging 8 types of fresh and dried chiles from Mexico and inspired spicing
View Products